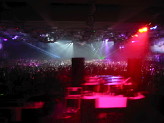 Betraying their founding principles, co-conspirators in the culture of denial have been many leading gay men's health and HIV agencies, whose inertia throughout the West has allowed meth to reach near-pandemic proportions.
Entrusted with public and private funding to identify the root causes of HIV infection and react accordingly, only recently have many within the HIV sector began to accept what has been obvious to most others for years; that meth use can, and often does, lead to unsafe sex and potential HIV infection. Anecdotal evidence has long supported this fact, yet only with the emergence of conclusive scientific studies and statistical data are many of the bureacratic barriers to effective action giving way and the crisis being acknowledged and challenged.
Epidemics of complacency, "inside the box" thinking and poilitically correct posturing have erected major obstacles to public awareness and prevention programs, and are still frighteningly and frustratingly evident in countries experiencing their first wave of meth abuse. In London, The Terrence Higgins Trust (THT) and GMFA (Gay Men Fighting AIDS) have adopted a head-in-the-sand attitude to meth, incessantly citing mainstream coverage of the spread of the drug throughout the UK as "hysteria" despite a plethora of tangible evidence and as crystal spread its tentacles into other major cities like Glasgow and Manchester. [See AID$ Inc. Uncovered]
In failing to act, these HIV organisations have endangered the health and wellbeing of the very communities they purport to serve through their evasiveness, inaction, obtuseness and obfuscation.
In Toronto, Canada, meth hit hard from Alberta and Vancouver several years ago. One resident was so angered by the passive response of his city's health department that, in late 2005, he took to warning gay men of the dangers via LIFE OR METH's poster campaign. "The problem," explained local resident Andrew Hwang at the time, "is that no one has been doing anything to bring attention to this problem. Gay men here know about meth, but many don't understand how destructive it can be. I figure this is a small step but a good beginning to raise some awareness with LIFE OR METH's colourful posters, before a full-scale epidemic hits."
In the US, Washington DC's slow response to tackling the upsurge in HIV transmissions in the city was highly criticised in a report by the DC Appleseed Center for "not systematically collecting and analysing data about the epidemic in a way that would allow it to plan prevention and care effectively." The report highlighted an obvious key failing of such organisations; to reach out to, and share, vital information with cities not yet decimated by crystal meth, enablng them to plan awareness and education strategies before they are hit by the drug.
Thankfully, there are enlightened HIV and community health groups across America doing sterling work in the realm of meth and HIV prevention; organisations that don't indulge in, nor get distracted by, petty politics or internal disputes that prevent different departments communicating effectively with each other; don't lose sight of their objectives and principles by placing self-interests above their stated cause; and don't erect institutionalised barriers to effective action.
Instead, they stay focused on the heart of the matter and deal swiftly with the task in hand above all other considerations; the safeguarding of their respective community's health and wellbeing. Notable among them are UFA in Miami, Stop AIDS in San Francisco  and Boston Public Health Commission, whose director John Auerbach, in 2003, spearheaded a grassroots movement involving a co-ordinated effort to tackle crystal meth abuse from every angle: residential, outreach and prevention.
"I love the clear, focused and spiritual aspect to [LIFE OR METH]. It is refreshing to see the work you are doing here. Well done!! Keep going. You are a visionary!!
~ Jacquie Johnston Lynch [actionaddiction.org.uk]
In the experience of LIFE OR METH, forward-thinking organisations such as these are the exception to the rule. It is no surprise, therefore, that many large/bloated AIDS agencies have viewed LIFE OR METH with a suspicion bordering on contempt for its hard-hitting approach; one that isn't diluted, weakened or sanitised by political correctness "gone mad" or bureaucratic meddling.
"In the UK, the absence of much discourse on crystal meth has seen scare approaches being used by the creators of LIFE OR METH – a website that uses extreme accounts of the impact of crystal meth – an approach that Nancy Reagan with her "just say no" mantra would be likely to support."
~ The Terrence Higgins Trust
That LIFE OR METH favours truth and abstinence over the defeatist harm reduction/ risk minimalisation approach – which serves only to enable the problem to sustain and perpetuate – speaks for itself; its online surveys suggesting that over 60% of meth users accessing this site are inspired or empowered by its message to quit…
Due to such alarming levels of intransigence and unresponsiveness, across North America today more gay men are now hooked on crystal meth than died of AIDS throughout the 1980/90s.
However, since LIFE OR METH's launch in November 2002, in every corner of gay America – from San Francisco to New York via Miami Beach – impassioned campaigners and committed groups and individuals alike have become inspired to follow its lead and are speaking out against meth, petitioning local HIV and health agencies to take action, and plastering the sidewalks of gay neighbourhoods with messages that don't shirk from depicting the harsh reality and the overwhelming human tragedy of crystal meth abuse, and the horror, social blight and devastation wreaked in its path.
The truth is out! •
—————————————————————
 
    HOW YOU CAN HELP STOP TINA
• If you are offered crystal, the choice whether or not to use is yours and yours alone. Don't allow others to influence your decision, and remember Tina's long-term intention long after the short-term high has worn off: to damage your body, enslave your mind and, ultimately, kill you;
• Do not accept a bump or a line of a powdered substance from someone you do not know or fully trust. It may be offered to you as a less harmful drug like ketamine or cocaine, but you could end up awake, wired and suicidally depressed for days on end;
• Wherever and whenever you hear meth mentioned, have the courage to say it as it really is: that crystal abuse is debilitating, devastating and potentially deadly. Remember: Your silence = Tina's victory.
• Make sure everyone you think may be at risk of meth abuse, today or in future, has access to the facts from which to make an informed choice;
• If you notice any of your friends displaying symptoms of meth abuse, again, provide them with information about the drug's long-term effects. If they are in the advanced stages of abuse and beyond help, seek professional advice first. •

seriously harm your health
HIV ORGANISATIONS
threaten the HEALTH and
WELLBEING of those they
purport to SERVE through
their EVASIVENESS,
inaction, obtuseness
and OBFUSCATION.