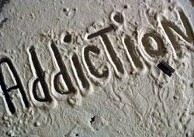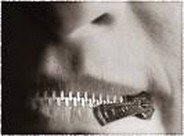 If LIFE OR METH's frank and HONEST approach is 'laughable', then the PC ideology and principles that GMFA and ACON subscribe to surely border on MADNESS. "To have INSISTED meth was 'JUST ANOTHER DRUG' and used HIV dollars to print STEP-BY-STEP instructions on how to use was criminally INSANE."
"The manipulated citizen is living in a state of permanent doublethink. At a certain level of his consciousness he knows things which he must not admit at another level. He is living in a state of cognitive dissonance; to reduce this dissonance he has to struggle against one of the two components of his worldview, either against the learned and internalized or against the actually perceived."
"To the ruling ideology, this cognitive dissonance means a latent danger: the citizen will be persuaded not to trust his eyes and to prefer to adhere to political correctness only as long as the PC social monopoly of morality is not challenged." ~ Manfred Kleine-Hartlage
Imagine you are walking along a secluded beach and, unbeknownst to you, quicksand lurks ahead. Continue on your path unwittingly and you will sink, but a prominently-positioned sign close to the quicksand's edge informs you of the potential consequences of your actions, should you choose to ignore it. Now, would you expect its message to be clear and hardhitting to spell out the danger and risk of drowning? Or ambiguous, light in tone and enticing, implying that the experience might even be fun?
Naturally, you would expect the sign to graphically spell out the quicksand's dangers. Whether or not the sign scares or offends others who choose to ignore its message and proceed regardless is irrelevant because it is vital that you are equipped with clearcut, undiluted information from which to make an informed decision whether or not to continue. One which may, ultimately, prevent you sinking and drowning.
In a humane and civilised society we expect to be warned of such dangers ahead of time. Indeed, were such warnings not in place the resultant casualties and fatalities would result in mass uproar, demands for public inquiries and for negligent heads to roll. So why the wall of silence that permits AID$ Inc. to get away with not clearly signposting the similarly real, life-endangering threats faced by MSM today while denigrating the efforts and achievements of those who do seek to raise the alarm?
"Huge amounts of resources have been invested globally by academics out to clear meth's name, but most of those commentators are attached to the AIDS industry. If it 'fessed up to the severity of the issue it would have to do more to address it."
~ Urban [samesame.com]
In 2003, in an email richly disdainful of LIFE OR METH's "dubious" methods, the head of London's GMFA, Matthew Hodson, smugly insisted that the "gay men's health charity" would not be singling out meth over less harmful drugs and scoffed that I should go away and leave such work to "professionals". Australia's ACON – which in the words of one of its own board-members presides over Sub-Saharan Africa levels of HIV – has resolutely denied any link between meth use and HIV transmission; has referred to gay men in internal memos as "the garbage level"; and whose sole response to its crystal crisis, aside from legitimising it with user enabling
guidelines, has been to attack and smear community lobbyists who question its failures, labeling them "homophobic", "liars" and "self-professed addicts in recovery" – went one step further, describing LIFE OR METH's efforts as "laughable".
If LIFE OR METH's frank and honest approach is "laughable", then the PC ideology and principles that GMFA and ACON subscribe to surely border on madness.
In April 2003 LIFE OR METH flew to Sydney to warn ACON staff at their gleaming Sydney HQ that if they failed to act swiftly to signpost the very real dangers of meth and took immediate action to contain and curtail its spread within the local gay community, they could face paying a severe price further down the line. They scorned our "unscientific" evidence and ignored the warning, and within two years Australia fell into the grip of its biggest and deadliest drug epidemic ever.
In 2005 there were estimated to be up to 100,000 meth addicts across Australia with 75 fatalities linked to meth along with the inevitable escalation in violent crime, mental health problems, hospital admissions and HIV transmissions. By 2007 1.5m Australians had tried meth – almost 10% of the population – with NSW by far the most afflicted state with at least 20,000 addicts; a catastrophe that ACON could have averted or mitigated by acting quickly to alert the gay community of the myriad risks involved thus preventing its wider spread. 
"Ice has become a menace in our society, tearing apart many Australian families and communities… Those who are addicted to ice lose all semblance of control and lapse into violent, uncontrolled, often homicidal rage…it is a frightening drug and we need a special emphasis."
~ Former Prime Minister John Howard  [Announcing in 2007 a $130m fund to tackle hard drug use in Australia, part of which was allocated to ACON]
"I thought we should hit [meth] as hard and as quickly as possible, that there was no way of dressing up the drug… Trying to protect it or make it look like it is simply a matter of academia or clinical discussion would hide the very real personal impacts of the drug."
~ Christopher Pyne [Government minister on the 2007 Australian crystal meth TV campaign]
"The graphic nature of [the TV campaign] is to show the dangers of continued use but also to scare people about trying it in the first place because we haven't got accurate figures about how addictive it is… We think
it can be up to 40% addicted. In other words, 40% of
people who take it get addicted to it, and that's horrendous."
~ Dr. John Herron [Chairman of the Australian National Council on Drugs]
"I try not to be critical of agencies. I simply state the fact: we saw this great illegal express train coming down the line."
~ Ken Maroney [NSW Police Commissioner]
"[CAAMA – Community for Action Against Meth Amphetamine] have raised an excellent point about the
need for explicit and hardhitting warnings about the dangers of meth use. This would be consistent with our policy."
~ The Green Party
"It will take a concerted community action to get government action. It is also likely that concerned citizens like CAAMA will have to work hard to ensure that community based-programmes are effective."
~ Clover Moore [MP and Lord Mayor of Sydney]
ACON's failure to act in the face of compelling evidence spurred Sydneysider Shayne Chester to co-found CAAMA in 2006, which documented the rise of meth in Australia and timelined ACON's systematic refusal to intervene. "Those who can only understand addiction theoretically have actually contributed to this harm," says Chester. "It's why their work is known as harm maintenance in 12-step circles. To have insisted meth was "just another drug" and then used HIV dollars to print step-by-step instructions on how to use was just criminally insane."
Although CAAMA has lobbied both state and federal politicians leading to questions being raised in Australia's parliament, ACON have refused radio and television requests to appear alongside Chester to debate the meth epidemic, which he maintains can only be aleviated by hardhitting educational programs that, he says, "fulfill our rights to honest information. In the 12 months since mine and other voices evolved into a community lobby, the AIDS industry has been forced to shift its policy and has recently put its name to an NSW Health Department meth poster, and is finally conceding that meth is not just any party drug. Sadly, in the time that took, hundreds more people became addicted in Sydney as the debate degenerated into a schoolgirlish catfight." CAAMA disbanded in 2008, its mission accomplished.
In September 2007, ACON issued a "video commercial" entitled The Glam Reaper – a "high-camp, high-fun" drag pastiche – to "mark" the 20th anniversary of the Grim Reaper television ad, Australia's most effective HIV prevention campaign to date. "What is the message here?" asks Chester. "HIV/AIDS used to be grim but now it's glam? Come join the happy HIV picnic, everyone's doing it?" At the same time, in an apparent bid to repair its tattered image, ACON – which in 2007 spent $20,000 on a minor cosmetic logo change at the same time that a food shelter for needy HIVers closed due to a $20,000 shortfall – renamed its workers "angels" and pleaded with potential cash donors on its website to "Help support our angels' work and make a difference to the lives of many people in our community".
A "community" in which, statistically, one in three HIVers go to bed hungry and the lives of countless MSM are being wrecked by ACON's drug and HIV misinformation strategies…
"Here's my donation," says Chester. "It's a mirror. ACON need to understand that community volunteers don't want medals or haloes, nor do they work for position, exploitation, acknowledgement, opportunity, status, self-interest or financial reward. It is a selfless, unconditional endeavour because some of us actually care about others in our tribe and have a vague notion that we are all here for each other. The Sydney GLBQT community would be well served if ACON's board learned that lesson from its volunteers. And probably better served if it just disappeared altogether."
"It's time to clear away the politically correct nonsense, to stop focusing on fripperies such as gay marriage and other diversions and start focusing on something that will really assist gay men and the wider community: an intense campaign aimed at HIV/AIDS prevention."
~ John Heard [The Australian]
In New York City, the counterproductive PC harm reduction/user enabling approach implemented by the city's largest MSM sexual health agency, Gay Men's Health Crisis (GMHC) – which waited until 2004 before issuing its first major report on the local community's chronic meth addiction – prompted local residents to take an enlightened, hardline approach. Bruce Kellerhouse and Dan Carlson launched the HIV Forum in 2003 with long-time AIDS activist Peter Staley, who self-funded several anti-meth bus shelter posters. They remain unconvinced that the multi-million dollar-funded GMHC is doing anywhere near enough to warn Manhattan's gay community about major health scares. "GMHC continue to do what they do best, which is to suck up all the community resources," said Kellerhouse. "They are lacking in visibility for HIV prevention for gay men."
Spencer Cox founded The Medius Institute in 2005 to create research programs and policies that support gay men in living healthier, happier lives and to promote policy progress on gay men's health in New York. Cox took implicit aim at GMHC when he told Gay City News in February 2007: "A lot of the AIDS organisations only stop by our neighbourhoods when they've got their hands stretched out for a donation. It speaks volumes that the first anti-meth programs in Chelsea were created and funded by concerned individuals." 
[See also Dereliction of Duty]
The upfront approach of committed groups like UFA, CAAMA and HIV Forum in effectively responding to the very real horror of meth abuse clearly works, so why does it annoy AID$ Inc. so? And why the abrasive unresponsiveness and resistance towards informed outsiders?
"All truth passes through three stages. First, it is ridiculed. Second, it is violently opposed. Third, it is accepted as being self-evident."
~ Arthur Schopenhauer [Philosopher]
Such hostility has emerged out of a definite context. Organisations built on hierarchal structures by nature constrain and block the free flow of ideas and productivity. This is fine for commerce-based industries but potentially catastrophic for those involved in safe-guarding public health, because the interdepartmental politics, lack of openness and flexibility and the need to respond to market forces makes such creaking structures less able than smaller, contained groups of like-minded, intuitively-attuned individuals to provide the adaptability and high responsiveness required to deal with existing and emerging crises, such that HIV and crystal meth represent. Thus AID$ Inc.'s unhelpful
perception that resources like LIFE OR METH represent a subversive threat to the status quo.
In other words, the clarity and urgency that defines our style, and our synchronistic ability to get essential, compassion-led responses and campaigns into the public eye quickly, efficiently and on miniscule budgets, exposes their failings and limitations all too clearly, laying bare their lumbering ineffectualness, ineptitude and inertia for all to see. In fact, the more I wised up to the dilatory, blinkered and cognitively dissonant ways in which many of these larger agencies operate – in particular the rigid, closed mindsets and irrational PC belief systems that run counter to emphasising the need to protect their communities' health and wellbeing above all else – the more it became abundantly clear that, like the emperor himself, AID$ Inc. is wearing no clothes.
Gay-run AIDS organisations that set out to raise awareness around sexual health in the 1980s did so with one clear vision in mind: a zero HIV transmission rate and ultimate eradication of the virus. 
Groups like UFA and Stop AIDS were set up and continue to be run by passionately committed and motivated people, many of whom volunteer their time freely. They survive largely on community donations yet unswervingly strive towards their goals regardless, conscious of the fact that were they ever to succeed in their mission then they would disband and move on to new challenges. They operate on the basis that their task is potentially finite and so do all they can to educate their communities how best to protect and respect their health, and they do so with compassion, integrity, speed and efficiency. And if that involves using a few shock methods to effectively convey and ram their messages home in order to reach out to the vulnerable and those at most risk, then so be it.
Others that set out with compassionate objectives became distracted, greedy and bloated along the way. Seduced by the power and prestige acquired through running cash-rich public sector edifices, not least those fashionably lauded by A-list celebrities, they allowed self-promotion and fundraising to move to the core of their activities. Their mission corrupted and integrity eroded, AID$ Inc.'s funding net quickly widened to embrace outsiders with vested interests such as government health departments and Big Pharma while more and more of their income was pumped into executive wages, gold-plated pensions and extravagant perks at the expense of vital health initiatives and prevention campaigns.
Morphing from compassionate responders into self-serving entities, the aims and goals of the new army of media-trained AIDS careerists and academics with no formal training in healthcare became blurred and submerged beneath the weight of bureaucratised procedures that sought to expand, sustain and dominate at all costs… [See "Normalising" HIV]