Dopamine is very often referred to as a pleasure chemical, which gives as a rush of determination and can induce reckless behavior. Therefore, people assume that it can lead to addiction.
While it's true that dopamine can lead to reckless or addictive behavior, it doesn't mean that it's the strongest link between an individual and addiction to a substance.
There are a lot of myths out there about dopamine and its role in growing addiction in individuals. This article is going to address some of those myths and facts for you.
It's not a straightforward picture, but what is a fact is that a lot of what you know about dopamine through popular culture is false.
Here's What Dopamine Is
Dopamine is one of the main hormonal neurotransmitters. It's created by neurons, and it's used to affect other neurons in the body.
In technical terms, it's actually a neuromodulator rather than a neurotransmitter. It works to modulate the sensitivity of other neurotransmitters, rather than being a substitute in its own right.
It's often known as the "risk and reward" neurotransmitter. It can modulate GABA and glutamate, our main inhibitory and excitatory neurotransmitters, giving us the emotions we feel in those risk and reward situations.
Dopamine is activated when we do something, or seek and gain something that we perceive to be rewarding to us.
Therefore, it was very useful for hunter-gatherer humans because it was the motivational drive and reward to get the next kill for the tribe. The thrill of the kill and the pride of taking the kill back became what spiked dopamine, driving humans to go all out whenever possible. Alongside the feelings of hunger, it allowed more rapid development of things which allow for the building of communities.
So in human history, dopamine gave us motivation. It makes a seek and it makes us stick at things to get the reward.
It's one reason why we have been so successful as a species, because we are relentless, motivated, and driven by success.
Can You Be Addicted To Dopamine?
You certainly can be addicted to dopamine rushes. The problem is that in society, especially complex modern societies, there are so many things that the dopamine rush and reward on completion process can be linked to.
The alcoholic can get the dopamine rush when they see a drink or take that first sip.
The gambler can be motivated by the rush of a win or even the sights and sounds of the casino.
Dopamine can spike when you see, smell, or taste certain foods. When linked to other causes of obesity, it can be disastrous.
And that's exactly the same with drugs. The smell of marijuana, the starting of certain rituals, the thrill of doing the deal.
The problem when it comes to narcotics is that not only does dopamine get linked to these processes of drugtaking, but dopamine is also released when the brain is flooded with too much stimulation from certain substances, it basically triggers it becoming desirable response.
Therefore, every part of drugtaking becomes linked to a spike in dopamine levels. Not only does it make the behavior more desirable and addictive, but you are also then linking the addiction to dopamine.
So although you can't be literally addicted to dopamine, you can become addicted to requiring higher levels of dopamine spiking to get the same feeling of being rewarded.
That's why it becomes a constant chase of high doses and seeking those early thrills and responses. The memories and emotions are linked to them, and your desire to feel them, and to accelerate them when you do, creates an emotional situation where you become keener and keener to re-experience those things.
Dopamine Is Highly Motivational
Dopamine is therefore highly motivational, especially when it becomes linked to certain actions, chemicals, and feelings.
The other problem is that dopamine is linked to several key body functions, including movement, memory, pleasure, motivation, cognition, attention, sleep, arousal, mood, and ability to learn.
This means that you can be highly motivated by good levels of dopamine. Because when you take drugs those dopamine levels spike, and you feel alive. All of those things I just mentioned are emphasized.
This helps to create the addiction situation. Because it feels so good, because it's linked indelibly to the drugs, it is being craved more and more. Alongside the motivation, develops an increasing dependency on the substances that deliver feelings of satisfaction and reward.
Do People With High Levels Of Dopamine Stand More Chance Of Becoming Addicted?
The actual level of dopamine is not really relevant unless you have very low levels which can have implications for many things. However, low levels of dopamine do not seem to lower narcotic addiction to any noticeable degree.
Even if you have low levels of dopamine, because they spike due to the drugtaking, even low levels of motivation, people who are just depressed, unchallenged in life and not motivated at all; all can be driven to still get that buzz.
So although dopamine levels could affect the degree to which you can become addicted, there's no real evidence because on a personal level it still spikes above normal creating the behaviors.
High levels of dopamine can make you seek out reckless behavior though. Not necessarily addiction, but spikes in dopamine, even from a low level, can accelerate bad behavioral patterns.
Let me give you an example here. The dopamine bean, Mucuna Pruriens. Long known to help spike dopamine levels, it can help you to feel more determined and focused. All the things we've talked about dopamine affecting can be elevated. Cognitively, alertness, motivation.
But people using the dopamine bean often report increasingly reckless behavior patterns. If they take it at high doses and ongoing supplements, I have read reports that people increase their frequency and spend on gambling.
I remember reading in a newspaper about a woman who was taking dopamine bean capsules to increase her motivation. It did that wonderfully.
But the problem was that it increased her use of bingo websites. The spiking dopamine started to help her develop higher levels of reward pleasure from using those sites and spending more money.
Another example I read about was a guy who found that after taking high levels of dopamine bean for a couple of weeks that he started frequenting strip joints nearly every day when he had never done that before in his life.
So although it doesn't directly stimulate addiction to narcotics, it can reinforce the desire for pleasure from that type of experience and create a quest to do it again to experience another dopamine spike. When artificially created through taking in dopamine, this can be even worse.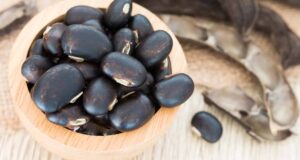 Is Dopamine Really A Pleasure Chemical?
It's actually a myth that dopamine is a pleasure chemical. Our pleasure chemicals are actually mostly glutamate and serotonin. These are the main excitatory neurotransmitters that give us feelings of happiness, euphoria, and positivity.
Although dopamine does reinforce your experience of pleasure and can drive you to seek out future experiences that recreate that, it's not in itself a pleasure chemical.
It's a misconception that you feel happy, motivated, or satisfied due to dopamine.
Although it is a response, and it creates a situation where it spikes under similar circumstances every time, meaning that repeat chasing at the things which spike the dopamine occur, it doesn't actually give you pleasurable feelings. That's down to other hormonal neurotransmitters.
Dopamine & Drug Tolerance
Although there are a lot of misconceptions about dopamine, it does play a significant role in the development of addiction and tolerance.
When you develop tolerance, you have to use more of the substance to get the same level of effects, and dopamine as part of this process and problem.
When you get overstimulation in your reward center, by flooding the brain with that narcotic or another chemical, it becomes overwhelming. The dopamine levels spike, and you get that flood of satisfaction. But the thing is that the more you do it, and at higher levels, the more your body tries to compensate.
For a start, it will decrease dopamine production to try and put a ceiling on that spike. It will also start reducing the dopamine receptor sites.
That's why it cannot feel as good. Although you get the effect of the actual drug, that extra push from the dopamine spike just isn't happening any more.
The craving to take the drug still remains though, because that's what you are being told by your brain and your cravings. You just need to keep taking more of it to get the previous effects of tolerance to the substance, and despite the dopamine to the level, it was initially.
Can We Narrow Someone's Risk Of Addiction Down To A Single Thing?
The truth is that dopamine does play a role in addiction. It is our reward chemical that rewards certain types of behaviors with feelings of satisfaction and happiness.
But it's not why we get addicted. There are so many reasons for addiction, many general, while others are very personal.
Genetic factors, social factors, your health history, mental health, state of mind, home life, happiness or unhappiness levels, and problems with the brain and hormonal levels.
It's really a myriad of things, and one or more of them combined can trigger drug use which then spirals into addiction.
I mentioned obesity earlier. It's the same thing. Food is the drug, and dopamine spikes to reinforce the positive feeling of eating. Dopamine doesn't cause the obesity, but it makes the eating of food a positive experience, and emotional comfort.